When I Saw Her Last – Out November 19!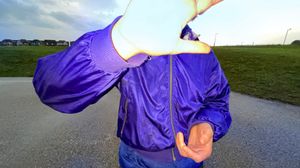 Two Weeks Notice
Over the course of 14 days (November 15th to November 29th) I am recording and producing 14 songs at home. It's a self-imposed challenge to see how quickly I can really work! The two weeks are packed with rehearsals and gigs for the various bands I play in, so time is short with some days only allowing me five or six hours to record an entire song.
As I am writing this, it is Friday, November 19th. I have completed four songs so far and am scrambling to get a fifth done today (in about two hours LOL!). I will be sharing my progress as I finalize rough mixes of each song over the course of next week; I plan on giving you a glimpse of the work I'm doing both at my home studio and a North Toronto house (inhabited and run by a couple indie punk-rock musos).  I think there's going to be some really great songs made during this project, and I'm excited to start building an album that will serve as my debut statement as a songwriter. 
Bio
I am an independent songwriter, recording artist and producer based in Innisfil, Ontario. My genre is pop-rock with a healthy appreciation of Bob Dylan. The lyrics are universal, the chords are unconventional and the songs tell stories that take you on a journey. When asked about me, songwriter and professor Dr. Linda Moroziuk, MA, PhD Musicology, said, "[...] I have seen many emerging artists come and go. Spencer Cropper stands out from the hundreds of graduates as one of the most disciplined, skilled, creative, and determined individuals."
The first artist that hooked me was the Beatles; I got inspired and practiced –– a lot! When practice began to feel too familiar, I joined a rock-and-roll band named Lift Receiver as a guitarist. For the better part of three years, the band and I played hundreds of shows at venues such as Hamilton's Stonewalls and the Doors Pub, and Toronto's Monarch Tavern. During this time, I completed Seneca College's Independent Music Production program, where I wrote dozens of songs and played some of my first solo shows at the Winterfolk Festival, the Rec Room and the Steam Whistle Brewery. After graduating, I branched out on my own to focus on developing my skills as a singer, songwriter, musician and producer. Since late 2019, I have written over 100 songs.
Since June 2021, I have released two singles with a third single due on October 21. I am committed to releasing at least one song a month from now on, with singles already planned for November and December of this year! I will be expanding my content onto YouTube in the coming months, with my sights set on weekly videos and daily livestreams!